April 11, 2015 | Dawn's Dream
Spirituality in Stilettos Workshop with Diane Simmons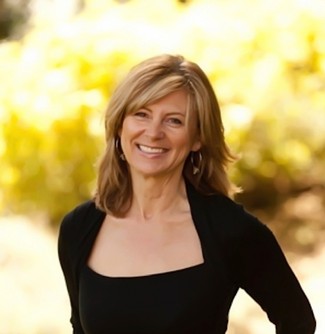 At Dawn's Dream we're always looking for new ways to help ourselves and our friends attain dynamic levels of growth in the pursuit of balanced, successful lifestyles. With that in mind, we are thrilled to announce that Diane Danvers Simmons, founder of Own It, Feel It, Live It! is teaming up with the winery for an extraordinary series of workshops on June 26-27th!
Diane's Spirituality in Stilettos (SIS) workshops highlights the power of mind, body, spirit, and unity to promote total well-being for a happier, healthier life. SIS is a multidimensional approach blending the best of East and West to help women nourish and enrich their everyday lives while remaining grounded in their own truth and style. Diane is passionate about creating a movement of positive change and growth for all women. Dawn is passionate about supporting women whose business goals include the empowerment of other women. Could there be a more harmonious meeting of the minds? We don't think so, and we're excited about sharing the power of this experience with you!

Friday, June 26th, 6pm-8pm - Wine Reception

Things kick-off early Friday evening, June 26th, at Dawn's Dream Winery, where you'll have the opportunity to meet Diane Danvers Simmons in person while enjoying delectable wine-tasting flights and sumptuous appetizers during an Introduction and Info session. This reception will feature lots of camaraderie and some interactive exercises intended to prepare you for the Spirituality in Stilettos workshop, demonstrating what a powerful difference can be made when we come together and support each other in a common goal.

Saturday, June 27th, 10:00am-4:30pm - Spirituality in Stilettos Full-Day Session & Activities

"Balancing & Connecting Mind, Body & Spirit in the Modern World with Wit & Wisdom."
Amid the splendor of the Galante Ranch & Winery in Carmel Valley, a full day with Diane Danvers Simmons and her Spirituality in Stilettos workshop begins! Overlooking the lush vineyards and surrounding grandeur of the mountains, a number of empowering sessions and activities are planned.
Diane created her Spirituality in Stilettos workshops to be held in beautiful indoor & outdoor environments so that a safe haven can be created, affording women the time to reinvest in themselves. In this way, women will be reminded that health and happiness cannot be separated from what we eat, what we feel, what we do, and what we think at any phase of life. The series flows into three parts, all of which bring the essence of Own it, Feel It, Live It to incandescent life through fun, insightful activities in Mother Nature, unique interactive exercises, journaling, yoga, meditation, sensory awareness, and discussion ... along with some surprises!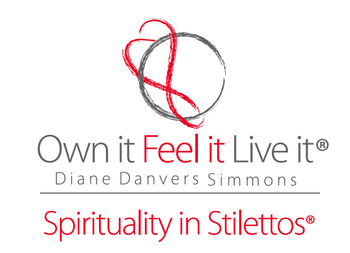 A marvelous farm-to-table lunch will be served for everyone's pleasure and the day's workshop will conclude with Dawn hosting a personal wine-tasting in the peaceful coolness of the Galante wine caves. A4:30-5:00pm drive back to Carmel is scheduled to follow. This is an event you won't want to miss, Ladies -- an affirming and enlightening opportunity to explore the strengths of a full-spectrum approach to life and demonstrate what a powerful difference can be made when we come together and support each other in a common goal.

Diane is offering this once in a lifetime retreat experience at the special introductory rate of $425/person. This unique event featuring the majesty of fine food, wine, and spiritual wisdom is sure to sell-out quickly, so contact Diane by email or phone at (775) 287-3679 to make your reservations as soon as possible. For more information about Diane Danvers Simmons and her wonderful work with Own It, Feel It, Live It, feel free to visit her official website.
Comments
Commenting has been turned off.
Recent Posts
March 10, 2017

(2220 Comments)

November 9, 2015

May 8, 2015

(2 Comments)

April 20, 2015

April 11, 2015
Blog Categories
Blog Archives
Recent Posts
March 10, 2017

(2220 Comments)

November 9, 2015

May 8, 2015

(2 Comments)

April 20, 2015

April 11, 2015
Blog Categories
Blog Archives