About Us
Meet the Team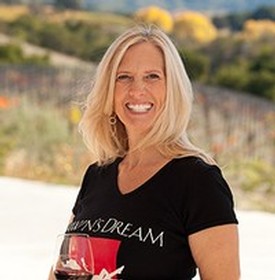 Dawn R Galante
Proprietor / COO
With a passion for life and a head for business, Dawn Galante had a dream of producing approachable wines of exceptional quality and elegance. With the loving support of her husband, Jack Galante, her dream has come true. Born and raised in Michigan, Dawn traveled to California in 1985 where she built a life with Jack and their five children: Nicole, John, Alyssa, Evan, and Rachael. Approachable and easy to talk to, Dawn cherishes her family and friends above all else. Dawn has a mischievous, adventurous side, and is always eager to take part in her favorite outdoor sports, snow-skiing, scuba diving, and hiking.
As living proof that dreamers exist and excel, Dawn has built her life on free-thinker Henry David Thoreau's belief that "Dreams are the touchstones of our character." Between managing almost every aspect of her winery, Dawn can occasionally be found strolling hand in hand with Jack through the vines at twilight.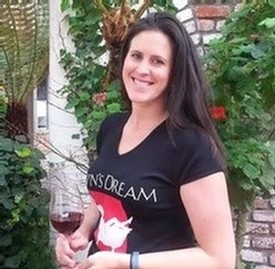 Maegan Kohn
General Manager
There really isn't anything Maegan can't do. Her can-do attitude is instrumental in leading our team at Galante. Originally from Carmel, Indiana (yes, she loves the city of Carmel...wherever it is!), she moved to Carmel, California in pursuit of a new beginning and a challenge. In 2012, Maegan worked for Jack and Dawn Galante, and took a short break, returning as the company's own super hero in 2016, as she's now a mom to her adorable and outgoing daughter McKenna (aka Nugget), while excelling as our General Manager. Maegan's team leadership abilities were honed at the Univeristy of North Carolina when she was the captain of the Women's Rowing Team. You can hear her still yell out, "Go Tar Heels!", but she is always rooting for Dawn's Dream Winery! In fact she's often enjoying a bottle of the 2017 Rosé with her husband, Andy after a productive day of juggling mommyhood and taking care of business at Dawn's Dream. Maegan lives life by a simple motto, "life is too short to drink bad wine"!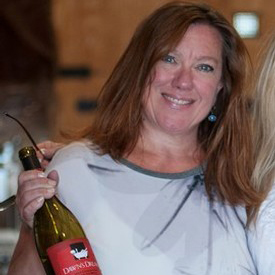 Deborah Karas
Office Manager
A native California girl, Deborah grew up in San Diego but has called the Monterey Peninsula home for more than 30 years. After graduating from MPC, Deborah immersed herself in the world of food and wine attending the Greystone Culinary Institute and receiving her level one sommelier. With over 15 years of experience as a F&B Manager and a restaurant Wine Buyer, Deborah comes with an ideal background for the wine industry. While her resume speaks volumes, Deborah isn't all business. She loves to go hiking, read and watch sci-fi and horror, and spend quality time with her two plush puppies at home. At the end of a long day, Deborah reaches for a glass of big, juicy cabernet or a rich, buttery chardonnay.
She is fond of the beautiful quote by Emily Dickinson, "Hope is the thing with feathers, that perches in the soul, and sings the tune without the words, and never stops at all. And sweetest in the gale is heard, and sore must be the storm, that could abash the little bird, that kept so many warm. I've heard it in the chilliest land, and on the strangest sea, yet, never, in extremity, it asked a crumb of me".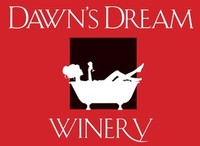 Jenn Hotes
Tasting Room Associate & Event Coordinator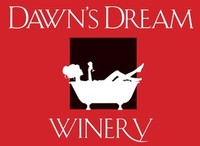 Nick Meinhardt
Lead Tasting Room Associate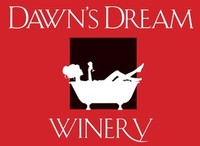 Doug Hewitt
Tasting Room Associate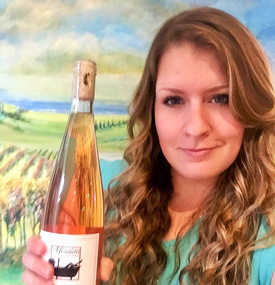 Megan Best
Studio Apartment Manager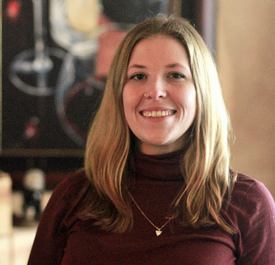 Rachael White
Social Media Guru
If there's one thing that amazes Rachael, it's people and the great outdoors. She's specifically fond of the Pacific Northwest, the home of her alma mater. Rachael graduated from the University of Puget Sound in 2015 with a Bachelor's degree in Communications, while minoring in Sociology and Anthropology. She is a mix between a globetrotting media maven who loves to travel and explore the wild wilderness, and a homebody who hunkers down from time to time to partake in a full day of baking delicious pies and cakes. Her adventurous spirit and tech aptitude makes it fitting that she's Dawn's Dream's social media "kween." Every insight into the Dawn's Dream social media highlights have her personal stamp on it. Rachael is originally from Marin County, and daughter of Jack and Dawn Galante. Rachael has always had an affinity for the California wine industry, particularly because she grew up at Galante Vineyards. (And yes, if you recognize the spelling of her name, she is THE Rachael in the Dawn's Dream Pinot Trilogy.).