Meet Our Winemaker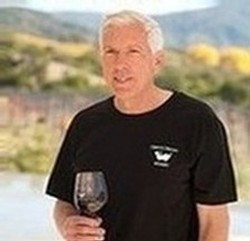 Greg Vita - Winemaker
A fifth generation Californian and early morning long-distance runner, Greg has been a vineyard and winemaking consultant to wineries in the Napa Valley, Santa Cruz Mountains, and Monterey County for the last seventeen years. Prior to opening his consulting business he was with Spring Mountain Vineyards in St. Helena for twelve years serving as Wine Maker and General Manager. A UC Davis graduate with a Bachelor of Science in Botany and Plant Science, Greg has made wine for Frogs Leap, Dunn, Philip Tongi, Spottswood, and Chimney Rock. Since the launch of Dawn's Dream Winery and Tasting Room in early 2012, Greg has shown his dedication to excellence in the rich, elegant, and complex wines that he produces. Married with two sons, Greg is quiet yet amusingly frank, believing that, as JRR Tolkien said, "The wise speak only of what they know." He enjoys the outdoor pursuits of hiking, fly fishing, and skiing, and can often be seen commuting between vineyards in Cachagua and his family home in Big Sur--maybe in a Mini Cooper, maybe in a Dodge Ram.

You know you want to
Sign Up Here...
to receive the latest news, information on new releases,
as well as special offers just for those on our list.
*We never share your information with anyone!