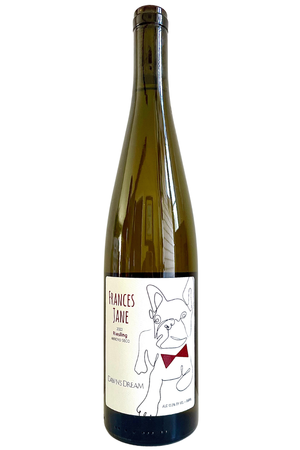 2022 Frances Jane Riesling
This beautifully fragrant Arroyo Seco dry style Riesling opens with notes of stone fruit, key lime, and orange blossom. Racy acidity alongside lean mineralogy thrill the senses with lemon, lime and melon flavors, finishing bone dry with notes of hibiscus and white tea. This varietal debut to the Dawn's Dream portfolio is just in time for summer and for each bottle purchased, Dawn will donate $5 to South County Animal Rescue helping local pups in need.
You know you want to
Sign Up Here...
to receive the latest news, information on new releases,
as well as special offers just for those on our list.
*We never share your information with anyone!