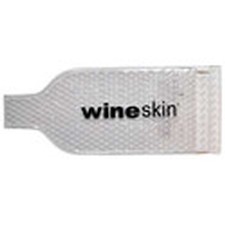 Wine Skin
The Wine Skin for Wine Travel holds one wine bottle in a liquid-tight plastic bubble wrap bag. Air filled bubbles protect your wine bottle while a sticky seal keeps any spill contained. Grab & go handles make it easy to tote and a cinch to open. The Wine Skin Pack for Wine Travel is the safe, easy way to transport a bottle of wine in your suitcase when you travel. Every traveler will want to keep a supply on hand! So don't leave your wine behind next time you hop on a plane.
You know you want to
Sign Up Here...
to receive the latest news, information on new releases,
as well as special offers just for those on our list.
*We never share your information with anyone!