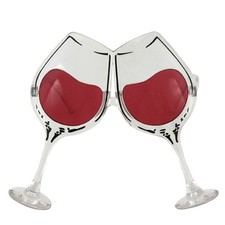 Sunglasses Red
How about Rosé colored glasses? Dr. Peeper's Wine Glass Sunglasses are fun and fabulous, high quality novelty sunglasses. Made with a high-quality clear molded plastic, the minor details are painted in black and the lenses are the shade of your favorite glass of vino - white or red. The base of these glasses are 3 dimensional for extra fun. We love these sunglasses in the tasting room, but they are fun to wear anywhere!!
You know you want to
Sign Up Here...
to receive the latest news, information on new releases,
as well as special offers just for those on our list.
*We never share your information with anyone!