March 12, 2015 | Dawn's Dream
Drink Outside The Box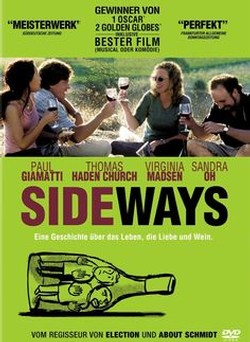 Remember when Merlot was all the rage? That was until the movie 'Sideways' was released in 2004 when the lead character adamantly refused to drink Merlot, slandering the varietal's name. This led to a large decline in the purchase of Merlot, referred to as, 'The Sideways Effect'. The reality of 'The Sideways Effect' is that it is based completely on the Power of Suggestion. Our society is influenced in our wine selections just as in regular life by the media, Hollywood, and expert opinions. This translates to the wine world in the form of wine magazines, wine movies and documentaries, and sommeliers and wine ratings. We depend on these outlets to tell us the new wine trends, the popular varietals, and what vintages or pairings cannot be missed.
While sometimes the ratings, expert opinions, or lengthy articles can be very informative and help you find a new pairing or varietal that you would not have sampled otherwise, they are not the most crucial factors in deciding which wines you should pursue and drink. THE important factor is: What do YOU like? It doesn't matter if a bottle of wine is $5 or $500…if you like it, then it is a good bottle of wine!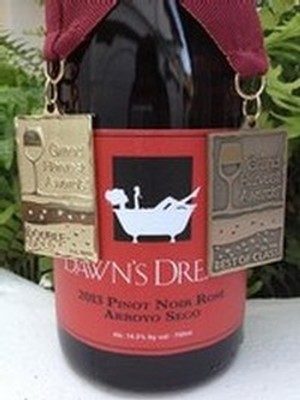 Remove stereotypes or preconceived notions from the equation. There is the old stereotype that men do not drink rosé because it is a girly wine and "real men don't drink rosé." We will admit that Rosés fell off the map for awhile as they were mistakenly associated with White Zinfandels or other sweet, light pink varietals. Our 2013 vintage of Pinot Noir Rosé at Dawn's Dream won "Best Rosé of Monterey County" and we can guarantee it was not because of any sweet or girly characteristics. Rosés are making a comeback as crisp, dry, and bold wines with great structure and it is time that we all put down our wine guard and serve a bottle of Merlot or Rosé at our next dinner party.
We challenge you to stand up to the power of suggestion at your next wine tasting. Be sure to consider other's opinions or expert's ratings but remember to taste deductively and find what speaks to YOU! Explore and experiment with different wines to learn what you like and dislike about a wine. Tongues are like fingerprints in that no two palates are exactly the same. "Drink outside the box" and try a wine that you never considered before…we think you'll be pleasantly suprised!
Comments
Commenting has been turned off.
You know you want to
Sign Up Here...
to receive the latest news, information on new releases,
as well as special offers just for those on our list.
*We never share your information with anyone!