February 14, 2015 | Dawn's Dream
What does your wine of choice say about you on Valentines Day?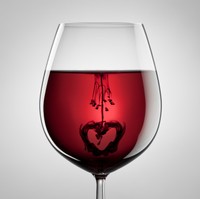 "What your wine says about you" - Valentine's Day Style!
Some of us look forward to V alentine's Day all year round while to other's it is just another day in February. We think that your personal wine choice may reflect your approach to this festive holiday. What do you think??
Champagne - You want your special someone to kidnap you and...Fifty Shades of Grey...enough said...
Chardonnay - You know what you want and on Valentine's Day that means nothing serious. In your mind, Valentine's Day is just another day. For you it includes a bottle or maybe even two of your favorite Chardonnay to loosen up the mood.
Rosé - Is it summer yet? You just want to cuddle up beside your special someone and watch the sunset on the beach near a bon fire.
Pinot Noir - You love roses just as much as you love wine. If you get both on Valentines Day you'll be in heaven.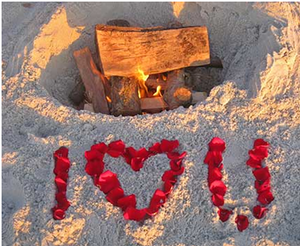 Cabernet Sauvignon - You want to get away, but not to far. A dusty trail ride on the ranch is what you're looking for.
Merlot
– Pasta , pizza, couch, and Netflix...need I say more?

Malbec - Valentines Day for you is a day to spice things up in your relationship. You want to dust off the cob webs and give your lover a little something extra this year.
Petit Sirah - Forget the flowers, the cards, and all the other foo foo stuff. You just want to turn down the lights and enjoy a nice dinner fire side with the one you love most.
Whatever your preference on wine, we wish you a Happy Valentine's Day from all of us at Dawn's Dream Winery. Cheers!
Comments
Commenting has been turned off.
You know you want to
Sign Up Here...
to receive the latest news, information on new releases,
as well as special offers just for those on our list.
*We never share your information with anyone!