Blog
Many of you know Eliud, our great friend and vineyard manager of the past 30 years. On Thursday, January 22nd, Eliud suffered a major hemorrhagic stroke while at work near the upper part of our ranch. No one was aware that anything happened until he did not show up later in the evening and, after an extensive search, we found Eliud about 100 yards down a ravine where he had tumbled after suffering the stroke. This was about 8 to 10 hours after his stroke. With the help of CalFire emergency services and the great Cachagua Fire Department volunteers, we had him air lifted to the Natividad Hospital Trauma Center in Salinas. The following day we had him transported to UCSF so he would receive the finest medical services available. His neurosurgeon believes that, although there is significant trauma, Eliud is strong and will make a full recovery, barring any unforeseen setbacks. That being said, it will be a long recovery and will take a lot of rehabilitation once he is out of the woods.
Eliud was born in Guatemala in 1960, one of four children. His mother and stepfather, Bralio, emigrated to the US while Eliud remained in Guatemala to finish his education in electronics. With no great future ahead of him in Guatemala he headed for the US in 1982. Eliud's stepfather was working at the time for our neighbor, Durney Vineyards. Bralio asked my father if we might have a position for his young stepson and Eliud started working on the ranch in 1984 as a ranch hand. Over the next few years Eliud's responsibilities increased and he moved into a small house on the property. In 1986 we had our first grape harvest and in 1987 Eliud married his wife, Maria. In December 1989, through hard work and dedication, Eliud became our official vineyard manager. Eliud moved into a larger house on the ranch where he has raised his three children and a grandchild. To this day, Eliud manages not only the entire ranch and cattle business but also the vineyards. Eliud is the finest person I know and I'm sure those of you who also know Eliud will certainly agree with me.
Naturally, Dawn and I are doing everything we can to assist Eliud and his family both financially and emotionally, and we provide Eliud with health insurance which will cover many of his medical expenses. However, the family will face many challenges and have significant expenses in addition to those that the insurance covers and what we can assist with. The community outreach has been unbelievable and all your thoughts, prayers and good wishes have been so well received and have truly helped Eliud's recovery. We ask you now if you can assist in any way possible to help create a fund for Eliud and his family to get them through these difficult times. Dawn and I would like to start this fund with a $1,000 donation and we hope you will assist us in achieving or even exceeding our goal of $25,000 over the next few months.
On behalf of Eliud and his family, many thanks to all for your continued good wishes and support.
Please visit the online fundraising website started to help Eliud and his family. ANY donation helps. Let's get Eliud "Back on the Ranch"!
Take a moment to reflect back on the past year and all of the wonderful bottles of wine that you had the pleasure to consume. What was your absolute favorite of the year, and more importantly why?? Some members of the Dawn's Dream staff were approached with these questions with the only limitation being that it had to be a bottle that they consumed in the year of 2014. Some loved characteristics of a specific vintage while others simple loved a wine associated with a great memory or occasion. Please enjoy their responses below!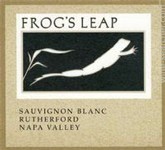 Greg Vita (Winemaker) - Favorite white for 2014...and the winner is: 2013 frogs leap Rutherford Sauvignon Blanc! The wine has really nice balance, not any of the grass or herbaceous char, more on the lines of melon and minerals with a nice citrus zest in the finish. I am having a bottle tonight! Favorite red for 2014...and the winner is: 2012 Luca Malbec from Argentina. The wine is full of rich berry flavors with well balanced tannins. It pairs well with a lot of foods from heavy meats to a lighter salad with barbeque prawns...mmm!!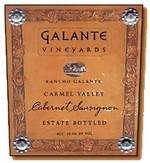 Janet (Tasting Room Staff) – 2010 Rancho Galante Cabernet Sauvignon
I want everyone to know that I did not pick this wine because I work at Galante Vineyards and have a very strong bias! Rather, I picked this wine because it is a softer red with nice earthiness. The main reason this is my favorite is because this is my go-to wine for watching the sunset on Carmel beach. There is no better pairing than a big glass of red wine and a golden sunset over the Pacific.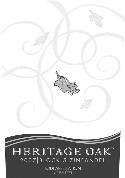 Kameron (Tasting Room Staff) – Heritage Oak Block 5 Zinfandel
This wine is truly an Old Vine Zin aged 18 months in new French oak. Being from Lodi, I am a Zinfandel enthusiast and I promise this will rock your world. I might be slightly biased as I grew up a country block from this winery but set that fact aside and be sure to try it out for yourself.
Maegan (Sales Manager & Event Coordinator) - 2013 Tablas Creek Dianthus​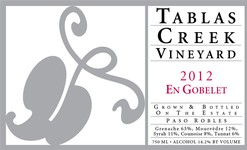 I have had so many great wines this year from Bordeaux vintages older than myself to young, crisp Sauvignon Blancs and it I find it almost impossible to compare. So instead of picking a favorite, I picked the wine that my husband and I had the most memories with this year and that is hands down Tablas Creek's 2012 En Gobelet. It is a unique blend of all estate varietals including Grenache, Mourvedre, Syrah and Tannat. After visiting their winery in Paso Robles we fell in love with their entire lineup but the real reason we love this wine is all of the memories made drinking with family and friends, pairing it at special dinners, and just relaxing with a glass out on our patio at home. Memories take a wine from good to great!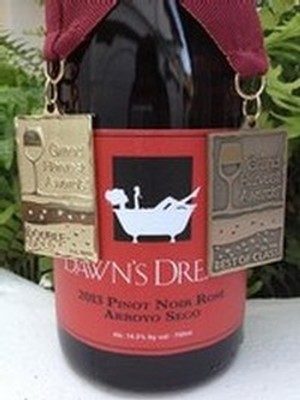 Danielle (Galante Manager) – 2013 Dawn's Dream Pinot Noir Rosé
From the minute I saw the pale, salmon pink and smelled the bright nose of summer fruits, I was in love! Not only it is my favorite of all the Rosé varietals I have ever tasted, it is also so versatile. This wine can go from being our deck wine for a warm sunny day to the bottle we open to pair with a spicy BBQ. I was definitely not surprised when this wine sold out in only 6 months. Be on the lookout in March for the 2014 vintage!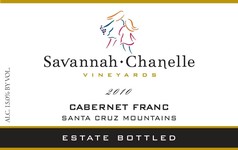 Bess (Tasting Room Staff) - 2010 Savannah-Chanelle Cabernet Franc
In her exact words, "literally I can't breathe it is so good"! It is spicy jammy, bold, and it has a great structure with a heavenly nose. It is not often that I can get it here in Monterey County but worth the trip to pick up a couple of bottles over in Saratoga. With the vines being over 100 years old, it has a great history but a bright future. My favorite vintage so far has been the 2010 which is currently sold out and the next vintage cannot come soon enough.


What was your favorite wine of 2014 and why? Share your responses and thoughts here in the comment section of this blog. Cheers to 2015 being another fabulous year of both delectable wines and fabulous occasions!
You know you want to
Sign Up Here...
to receive the latest news, information on new releases,
as well as special offers just for those on our list.
*We never share your information with anyone!