February 23, 2015 | Dawn's Dream
Host your next event at Dawn's Dream!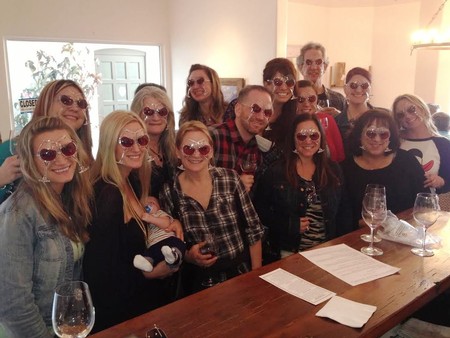 No matter what the occasion -- birthdays, corporate events, holiday parties, engagement parties, wedding showers, and so much more -- let Dawn's Dream be the host location for your next private event! We offer extremely affordable rates, the opportunity to hire your preferred catering company, space for up to 50 guests, and of course, all of our award winning wine varietals for your sipping pleasure.

Our stunning tasting room and competitive prices will help you create an unforgettable occasion!

Also available are private tours and tastings at our 700 acre family winery in Cachagua. Walk up and down the beautiful, endless rows of vines, explore the wine caves, and relax with your favorite Dawn's Dream wine while overlooking the rolling hills of Carmel Valley. Please contact Maegan in our sales office by email or phone at (831) 659-2649 for availability, pricing, and further details.
Comments
Commenting has been turned off.
Recent Posts
March 10, 2017

(2220 Comments)

November 9, 2015

May 8, 2015

(2 Comments)

April 20, 2015

April 11, 2015
Blog Categories
Blog Archives
Recent Posts
March 10, 2017

(2220 Comments)

November 9, 2015

May 8, 2015

(2 Comments)

April 20, 2015

April 11, 2015
Blog Categories
Blog Archives