Blog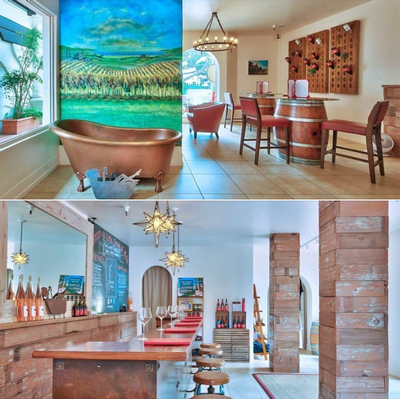 No matter what the occasion -- birthdays, corporate events, holiday parties, engagement parties, wedding showers, and so much more -- let Dawn's Dream be the host location for your next private event! We offer extremely affordable rates, the opportunity to hire your preferred catering company, space for up to 50 guests, and of course, all of our award winning wine varietals for your sipping pleasure.

Our stunning tasting room and competitive prices will help you create an unforgettable occasion!

Also available are private tours and tastings at our 700 acre family winery in Cachagua. Walk up and down the beautiful, endless rows of vines, explore the wine caves, and relax with a custom lunch and your favorite Dawn's Dream wines while overlooking the rolling hills of Carmel Valley. Please contact our team by email or phone at (831) 659-2649 for availability, pricing, and further details.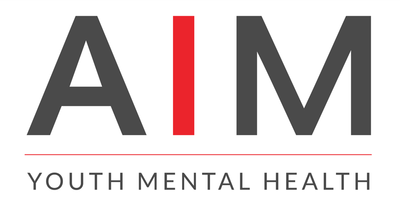 Dawn's Dream is thrilled to announce our Dream Board Partner for 2020: AIM - Youth Mental Health!

AIM Youth Mental Health is a nonprofit organization devoted to the mental health of children, teens, and young adults. They fund clinical research to find treatments and cures and AIM to ultimately eliminate health disorders in youth. AIM is not an acronym but rather a positive, forward-thinking focus for their movement.

Dawn's Dream was founded with a mission to create dreams for others through the donation of product, money, and time. Our company was also created with a business model that allows for the opportunity to always give back. Help us in our mission to GIVE BACK by raising awareness, making monetary donations, attending a local fundraiser, or simply sharing their name and message through social media. Visit our tasting room or learn more through their website at aimformentalhealth.org ♥️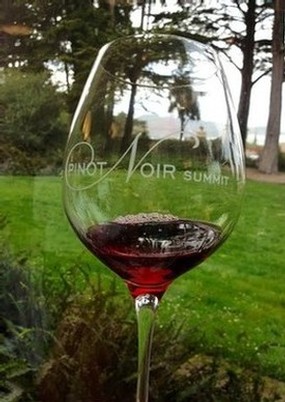 The Pinot Noir Summit in San Francisco was an incredible event and a very successful one for Dawn's Dream. We are so proud to see a gold medal around the neck of all five of our fabulous Pinot Noirs. This is an exceptional accomplishment and we would like to thank everyone involved with the event for making it such an enjoyable evening.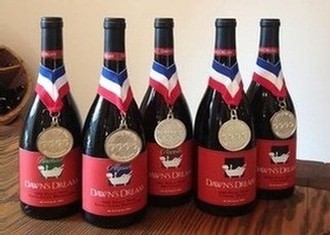 Please visit the Pinot Noir Summit's website here to see a complete list of award recipients and to receive more information about next year's competition. Cheers!
You know you want to
Sign Up Here...
to receive the latest news, information on new releases,
as well as special offers just for those on our list.
*We never share your information with anyone!