June 30, 2014 | Dawn's Dream
Summer has arrived in Downtown Carmel!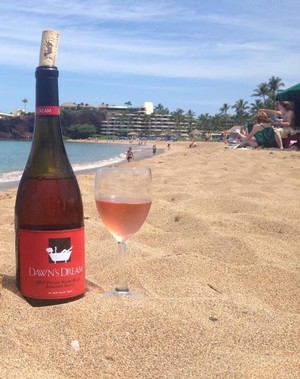 Anyone that has ever spent some time on the Monterey Peninsula has heard of the "June Gloom". Locals have adopted this term for the typically cool, foggy, and truly gloomy months of Summer in the Monterey Bay Area. The arrival of the Summer Solstice is not usually cause for much celebration. However, here we are on the last day in June and we are still awaiting for the "Gloom" to make an appearance. While we cannot complain about the warm, sunny days here in Carmel, we are still adjusting to our wine club members and new guests visiting our tasting room with a golden brown glow and tan lines from their sunny day at Carmel Beach.
The typical question "is it usually this cold here?" has been replaced with "do you have any chilled wine we can take to the beach?" Thank goodness we have recently released our second vintage of Chardonnay because our summer friendly wines are flying off the shelf! While Pinot Noir is our flagship wine and our most award winning varietal, it is very rewarding to see in these warmer months how well our new Chardonnay and Rosé wines are being received. Several individuals come in proclaiming that they "do not drink Rosé" and end up walking out with a case of it for their next family BBQ.
There is nothing better than a cold glass of wine on a hot day, especially when it is enjoyed in front of a fan with gourmet cheese and great company. Visit us at our tasting room this week for just that! Come sample our full wine flight and select the best wine for your beach bonfire tonight.
Comments
Commenting has been turned off.
You know you want to
Sign Up Here...
to receive the latest news, information on new releases,
as well as special offers just for those on our list.
*We never share your information with anyone!