Blog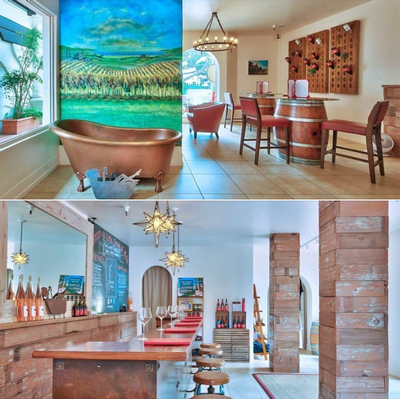 No matter what the occasion -- birthdays, corporate events, holiday parties, engagement parties, wedding showers, and so much more -- let Dawn's Dream be the host location for your next private event! We offer extremely affordable rates, the opportunity to hire your preferred catering company, space for up to 50 guests, and of course, all of our award winning wine varietals for your sipping pleasure.

Our stunning tasting room and competitive prices will help you create an unforgettable occasion!

Also available are private tours and tastings at our 700 acre family winery in Cachagua. Walk up and down the beautiful, endless rows of vines, explore the wine caves, and relax with a custom lunch and your favorite Dawn's Dream wines while overlooking the rolling hills of Carmel Valley. Please contact our team by email or phone at (831) 659-2649 for availability, pricing, and further details.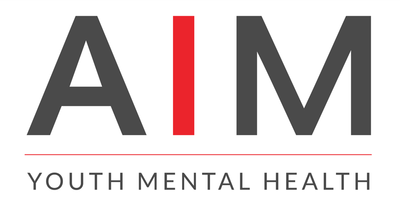 Dawn's Dream is thrilled to announce our Dream Board Partner for 2020: AIM - Youth Mental Health!

AIM Youth Mental Health is a nonprofit organization devoted to the mental health of children, teens, and young adults. They fund clinical research to find treatments and cures and AIM to ultimately eliminate health disorders in youth. AIM is not an acronym but rather a positive, forward-thinking focus for their movement.

Dawn's Dream was founded with a mission to create dreams for others through the donation of product, money, and time. Our company was also created with a business model that allows for the opportunity to always give back. Help us in our mission to GIVE BACK by raising awareness, making monetary donations, attending a local fundraiser, or simply sharing their name and message through social media. Visit our tasting room or learn more through their website at aimformentalhealth.org ♥️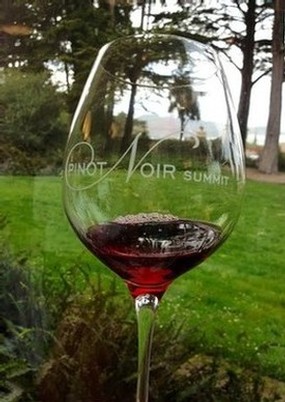 The Pinot Noir Summit in San Francisco was an incredible event and a very successful one for Dawn's Dream. We are so proud to see a gold medal around the neck of all five of our fabulous Pinot Noirs. This is an exceptional accomplishment and we would like to thank everyone involved with the event for making it such an enjoyable evening.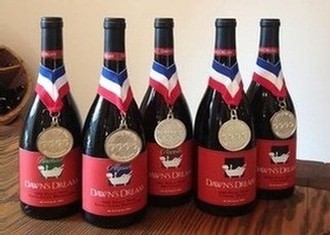 Please visit the Pinot Noir Summit's website here to see a complete list of award recipients and to receive more information about next year's competition. Cheers!
Dawn's Dream Winery strives to showcase and highlight fruit from the finest vineyards throughout Monterey County, each with unique characteristics and features. One of the AVA regions that Dawn's Dream wines are sourced from is the Santa Lucia Highlands (SLH), best known for its cool climate and nutrient rich soil. These two significant factors aid in assisting grapes such as Chardonnay, Syrah, and Pinot Noir to flourish in this region. Dawn's Dream current release from the SLH region are the following:
2014 Pinot Noir Rosé
2013 "Alyssa" Pinot Noir
Both varieties have bright acidity accompanied by vivid, brilliant fruit flavors as a result of the regions climate and soil. Below is a description of how each factor has influenced the local grape distinction and why it has become such a dominant and popular region for Pinot Noir.

CLIMATE
The majority of the Pinot Noir is planted on the slightly warmer, southern section of the Santa Lucia Highlands. In the morning, cool fog settles into the valley and within the grape vines followed by the cool afternoon winds. Temperatures are very mild, rarely reaching over 85 Degrees Fahrenheit. This cooler, mild climate leads to slow ripening seasons resulting in bright, natural acidity. This also allows vintners to pick the grapes right at their peak of ripeness. These intense, fun flavors in the center of our "Alyssa" Pinot Noir allow it to be more food friendly.

SOIL
The soil that covers the Santa Lucia Highlands has a very important effect on Pinot Noirand the other varieties that are grown here. A large portion of the vines grown in the Santa Lucia Highlands are tucked up on what is called the "Bench Lands". Bench Lands are mostly comprised of gravel, sand, silt and clay. Grape varieties grown in this type of soil produce high quality grapes as it allows for easy drainage producing wines of great elegance with high aromatics and low tannins. Outside of the bench lands there are also areas with large amounts of limestone and decomposed granite. Quick drainage after rainfall causes the roots of the vines to drive down farther into more nutrient rich soil.

The next time you are at the Dawn's Dream tasting room be sure to take your time in examining the color of the wine, enjoying the aromatics of each wine, and noticing the acidic vs. tannic characteristics of each variety. We know we might be a little biased, but the Santa Lucia Highlands (AVA) is quickly becoming one of the world's most prominent and award winning regions for Pinot Noir and we are happy to be a part of that production.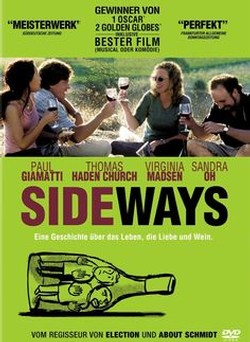 Remember when Merlot was all the rage? That was until the movie 'Sideways' was released in 2004 when the lead character adamantly refused to drink Merlot, slandering the varietal's name. This led to a large decline in the purchase of Merlot, referred to as, 'The Sideways Effect'. The reality of 'The Sideways Effect' is that it is based completely on the Power of Suggestion. Our society is influenced in our wine selections just as in regular life by the media, Hollywood, and expert opinions. This translates to the wine world in the form of wine magazines, wine movies and documentaries, and sommeliers and wine ratings. We depend on these outlets to tell us the new wine trends, the popular varietals, and what vintages or pairings cannot be missed.
While sometimes the ratings, expert opinions, or lengthy articles can be very informative and help you find a new pairing or varietal that you would not have sampled otherwise, they are not the most crucial factors in deciding which wines you should pursue and drink. THE important factor is: What do YOU like? It doesn't matter if a bottle of wine is $5 or $500…if you like it, then it is a good bottle of wine!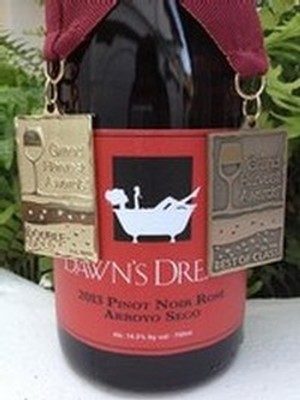 Remove stereotypes or preconceived notions from the equation. There is the old stereotype that men do not drink rosé because it is a girly wine and "real men don't drink rosé." We will admit that Rosés fell off the map for awhile as they were mistakenly associated with White Zinfandels or other sweet, light pink varietals. Our 2013 vintage of Pinot Noir Rosé at Dawn's Dream won "Best Rosé of Monterey County" and we can guarantee it was not because of any sweet or girly characteristics. Rosés are making a comeback as crisp, dry, and bold wines with great structure and it is time that we all put down our wine guard and serve a bottle of Merlot or Rosé at our next dinner party.
We challenge you to stand up to the power of suggestion at your next wine tasting. Be sure to consider other's opinions or expert's ratings but remember to taste deductively and find what speaks to YOU! Explore and experiment with different wines to learn what you like and dislike about a wine. Tongues are like fingerprints in that no two palates are exactly the same. "Drink outside the box" and try a wine that you never considered before…we think you'll be pleasantly suprised!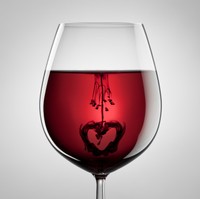 "What your wine says about you" - Valentine's Day Style!
Some of us look forward to V alentine's Day all year round while to other's it is just another day in February. We think that your personal wine choice may reflect your approach to this festive holiday. What do you think??
Champagne - You want your special someone to kidnap you and...Fifty Shades of Grey...enough said...
Chardonnay - You know what you want and on Valentine's Day that means nothing serious. In your mind, Valentine's Day is just another day. For you it includes a bottle or maybe even two of your favorite Chardonnay to loosen up the mood.
Rosé - Is it summer yet? You just want to cuddle up beside your special someone and watch the sunset on the beach near a bon fire.
Pinot Noir - You love roses just as much as you love wine. If you get both on Valentines Day you'll be in heaven.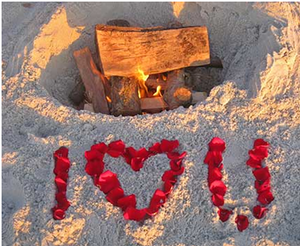 Cabernet Sauvignon - You want to get away, but not to far. A dusty trail ride on the ranch is what you're looking for.
Merlot
– Pasta , pizza, couch, and Netflix...need I say more?

Malbec - Valentines Day for you is a day to spice things up in your relationship. You want to dust off the cob webs and give your lover a little something extra this year.
Petit Sirah - Forget the flowers, the cards, and all the other foo foo stuff. You just want to turn down the lights and enjoy a nice dinner fire side with the one you love most.
Whatever your preference on wine, we wish you a Happy Valentine's Day from all of us at Dawn's Dream Winery. Cheers!
Sight - With your eyes you can find several different aspects of a wine before even smelling or tasting. You'll want to look for any flaws and or any imperfections. In a way it's similar to checking the quality of a diamond for flaws. Look for sediment, carbonation, and off colors. When examining the color of a wine, note if the wine is bright, dull, or dark while also checking the clarity. White wines typically range from pale green to yellow to deep golden brown while red wines typically have a much larger range from younger wines with a raspberry hue all the way to older wines with a mahogany hue. Next view the viscosity or thickness of the wine. You can achieve this by swirling the glass and then watching the tears fall down the glass. The slowness of the tears sliding down the glass and the thickness of the tears can help determine a wine's range of alcohol. With thinner faster sliding tears a wine will be lower in alcohol. It's a common misconception that you can tell the quality of a wine by its "legs". Those so called legs are pure ethanol or alcohol, not a factor of overall quality or superiority.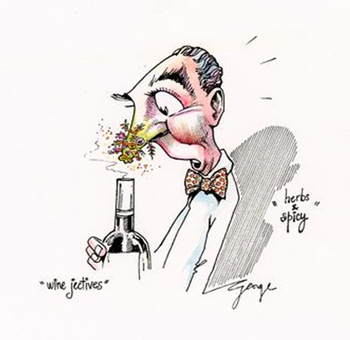 Swirl - Swirling your glass will ungulate the wine allowing oxygen to penetrate the wine. This expels the vapors, evaporating from all sides of the glass, and coats all sides of the glass to release the aroma and bouquet of the wine.
Smell - Smelling is the most important part that some mistakenly skip completely or rush through. Studies have shown that 90% of tasting comes from the sense of smell. So use your sniffer and take it through these few steps. First, check for flaws in the nose such as a wine that has become corked or oxidized. This means a wine has been contaminated or "gone bad". For example, does it smell damp, soggy, wet or like rotten cardboard? Next, test the intensity of your wine. If you can smell the wine a few feet from your nose you can say it has powerful nose. A modest nose will not be as intense and a delicate nose will be very mellow and soft. A powerful nose does not indicated a higher quality wine as all varietals are different, it depends on what you prefer. Finally, check for fruit, non fruit, and earthy characteristics on the nose. The descriptors you can use to describe the nose of a wine are endless and can range from apple to pomegranate, and from licorice to leather.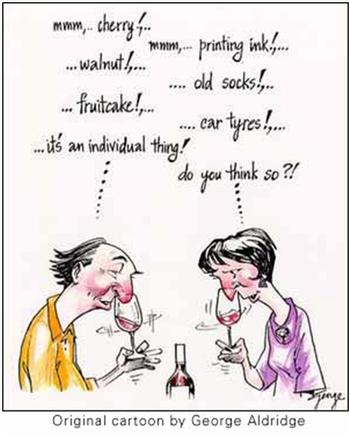 Sip – One of the first sensations you will start to gauge while sipping is the amount of sweetness present in a wine. Ask yourself if the wine is more sour and sharp like a lemon or very sweet like grandmas cherry pie. If a wine is not sweet is considered to be a "dry" wine. Next you can decide the body of the wine. We're not talking about the shape of the wine, but the way it feels. A full bodied wine will fill your mouth with good acidity and supple tannins while a light bodied wine will seem much smoother. Your mouth will react differently to acid and tannins in your wine. An acidic wine will make your mouth water. The more your mouth salivates, the more acidic the wine. Tannins in wine will leave a feeling of dryness at the finish. A wine that gives you a chalky feeling on your teeth or a slight cotton mouth is a very tannic wine.
Spit - We all love to indulge a little every now and then, but note that swallowing the wine will almost immediately start to impair your senses. When tasting at several different places in one day its best to taste and spit. You will still get the full sense and taste of a wine but it will allow you to make more accurate deductions of all the wines you will taste. Don't worry…all of the sommeliers and other wine pros are spitters too!

References - Aldridge, George. Wine Cartoon Pictures. Digital image. Wine Cartoon Pictures. N.p., n.d. Web.
Many of you know Eliud, our great friend and vineyard manager of the past 30 years. On Thursday, January 22nd, Eliud suffered a major hemorrhagic stroke while at work near the upper part of our ranch. No one was aware that anything happened until he did not show up later in the evening and, after an extensive search, we found Eliud about 100 yards down a ravine where he had tumbled after suffering the stroke. This was about 8 to 10 hours after his stroke. With the help of CalFire emergency services and the great Cachagua Fire Department volunteers, we had him air lifted to the Natividad Hospital Trauma Center in Salinas. The following day we had him transported to UCSF so he would receive the finest medical services available. His neurosurgeon believes that, although there is significant trauma, Eliud is strong and will make a full recovery, barring any unforeseen setbacks. That being said, it will be a long recovery and will take a lot of rehabilitation once he is out of the woods.
Eliud was born in Guatemala in 1960, one of four children. His mother and stepfather, Bralio, emigrated to the US while Eliud remained in Guatemala to finish his education in electronics. With no great future ahead of him in Guatemala he headed for the US in 1982. Eliud's stepfather was working at the time for our neighbor, Durney Vineyards. Bralio asked my father if we might have a position for his young stepson and Eliud started working on the ranch in 1984 as a ranch hand. Over the next few years Eliud's responsibilities increased and he moved into a small house on the property. In 1986 we had our first grape harvest and in 1987 Eliud married his wife, Maria. In December 1989, through hard work and dedication, Eliud became our official vineyard manager. Eliud moved into a larger house on the ranch where he has raised his three children and a grandchild. To this day, Eliud manages not only the entire ranch and cattle business but also the vineyards. Eliud is the finest person I know and I'm sure those of you who also know Eliud will certainly agree with me.
Naturally, Dawn and I are doing everything we can to assist Eliud and his family both financially and emotionally, and we provide Eliud with health insurance which will cover many of his medical expenses. However, the family will face many challenges and have significant expenses in addition to those that the insurance covers and what we can assist with. The community outreach has been unbelievable and all your thoughts, prayers and good wishes have been so well received and have truly helped Eliud's recovery. We ask you now if you can assist in any way possible to help create a fund for Eliud and his family to get them through these difficult times. Dawn and I would like to start this fund with a $1,000 donation and we hope you will assist us in achieving or even exceeding our goal of $25,000 over the next few months.
On behalf of Eliud and his family, many thanks to all for your continued good wishes and support.
Please visit the online fundraising website started to help Eliud and his family. ANY donation helps. Let's get Eliud "Back on the Ranch"!
Take a moment to reflect back on the past year and all of the wonderful bottles of wine that you had the pleasure to consume. What was your absolute favorite of the year, and more importantly why?? Some members of the Dawn's Dream staff were approached with these questions with the only limitation being that it had to be a bottle that they consumed in the year of 2014. Some loved characteristics of a specific vintage while others simple loved a wine associated with a great memory or occasion. Please enjoy their responses below!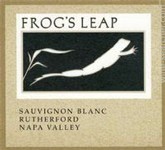 Greg Vita (Winemaker) - Favorite white for 2014...and the winner is: 2013 frogs leap Rutherford Sauvignon Blanc! The wine has really nice balance, not any of the grass or herbaceous char, more on the lines of melon and minerals with a nice citrus zest in the finish. I am having a bottle tonight! Favorite red for 2014...and the winner is: 2012 Luca Malbec from Argentina. The wine is full of rich berry flavors with well balanced tannins. It pairs well with a lot of foods from heavy meats to a lighter salad with barbeque prawns...mmm!!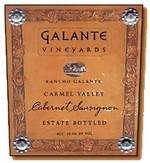 Janet (Tasting Room Staff) – 2010 Rancho Galante Cabernet Sauvignon
I want everyone to know that I did not pick this wine because I work at Galante Vineyards and have a very strong bias! Rather, I picked this wine because it is a softer red with nice earthiness. The main reason this is my favorite is because this is my go-to wine for watching the sunset on Carmel beach. There is no better pairing than a big glass of red wine and a golden sunset over the Pacific.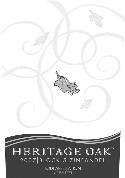 Kameron (Tasting Room Staff) – Heritage Oak Block 5 Zinfandel
This wine is truly an Old Vine Zin aged 18 months in new French oak. Being from Lodi, I am a Zinfandel enthusiast and I promise this will rock your world. I might be slightly biased as I grew up a country block from this winery but set that fact aside and be sure to try it out for yourself.
Maegan (Sales Manager & Event Coordinator) - 2013 Tablas Creek Dianthus​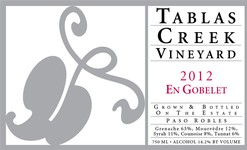 I have had so many great wines this year from Bordeaux vintages older than myself to young, crisp Sauvignon Blancs and it I find it almost impossible to compare. So instead of picking a favorite, I picked the wine that my husband and I had the most memories with this year and that is hands down Tablas Creek's 2012 En Gobelet. It is a unique blend of all estate varietals including Grenache, Mourvedre, Syrah and Tannat. After visiting their winery in Paso Robles we fell in love with their entire lineup but the real reason we love this wine is all of the memories made drinking with family and friends, pairing it at special dinners, and just relaxing with a glass out on our patio at home. Memories take a wine from good to great!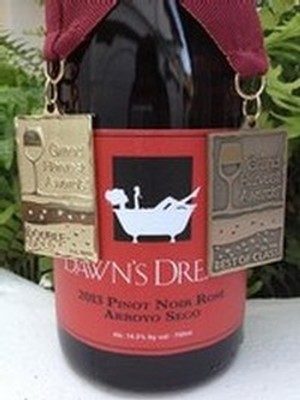 Danielle (Galante Manager) – 2013 Dawn's Dream Pinot Noir Rosé
From the minute I saw the pale, salmon pink and smelled the bright nose of summer fruits, I was in love! Not only it is my favorite of all the Rosé varietals I have ever tasted, it is also so versatile. This wine can go from being our deck wine for a warm sunny day to the bottle we open to pair with a spicy BBQ. I was definitely not surprised when this wine sold out in only 6 months. Be on the lookout in March for the 2014 vintage!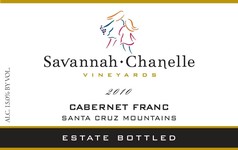 Bess (Tasting Room Staff) - 2010 Savannah-Chanelle Cabernet Franc
In her exact words, "literally I can't breathe it is so good"! It is spicy jammy, bold, and it has a great structure with a heavenly nose. It is not often that I can get it here in Monterey County but worth the trip to pick up a couple of bottles over in Saratoga. With the vines being over 100 years old, it has a great history but a bright future. My favorite vintage so far has been the 2010 which is currently sold out and the next vintage cannot come soon enough.


What was your favorite wine of 2014 and why? Share your responses and thoughts here in the comment section of this blog. Cheers to 2015 being another fabulous year of both delectable wines and fabulous occasions!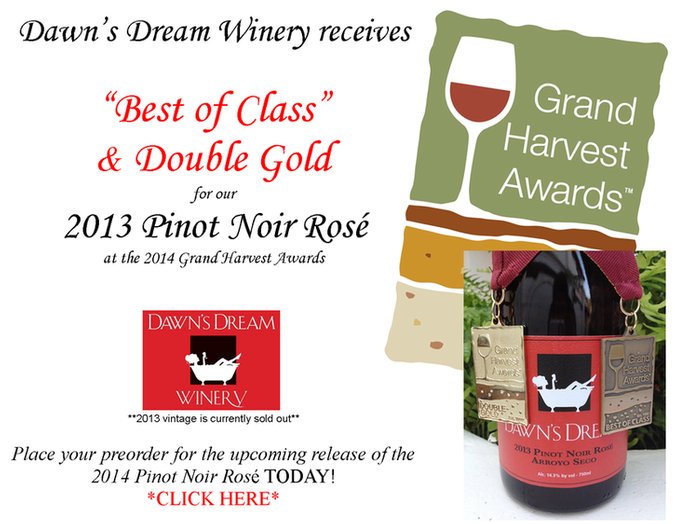 You know you want to
Sign Up Here...
to receive the latest news, information on new releases,
as well as special offers just for those on our list.
*We never share your information with anyone!