Blog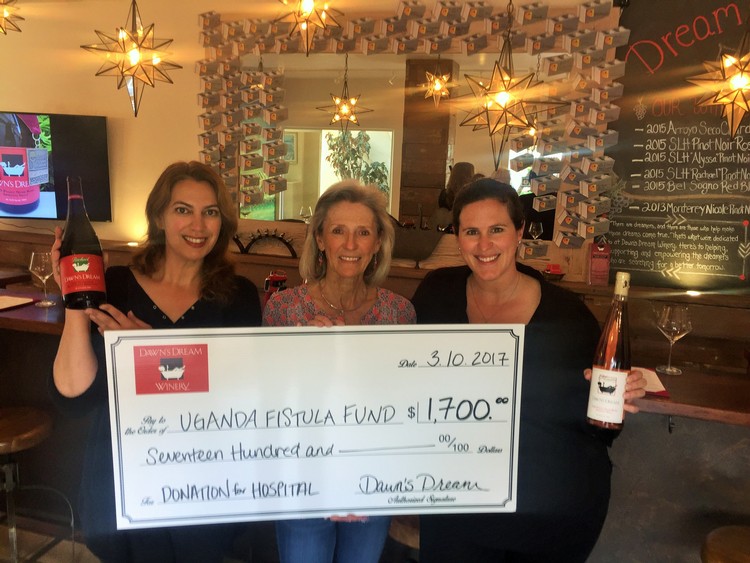 Our first quarterly Dream Board Fundraiser was a tremendous success! With all of our donations and an additional contribution from Dawn's Dream, we were able to donate $1,700 to this amazing organization. The Uganda Fistula Fund is raising money to build a hospital in Uganda for the women suffering from obstetric fistula and to work towards fistula prevention across Uganda. We want to personally thank each one of you who made any contribution during this time. For more information on the Uganda Fistula Fund, please visit their website at https://www.ugandafistulafund.org/.
Our next quarterly Dream Board Fundraiser will take place in April to raise money for the Women's Fund of Monterey County. Stay tuned for more information!
Ferraris, Thirsty Thursdays, Season of Giving, and a new Rose
Dear Dawn's Dreamers,

Around late October, many of us are probably starting to wonder where the entire year went in the first place! The mind can spin at the thought of months flown by, each day filled with a swirl of activity, reminders of things accomplished, and some things still "on the agenda." Perhaps it's one of life's little paradoxes that, just as we find ourselves bewildered by the rush of turning calendar pages, the promise of the coming holidays awaits to refresh the spirit. (Speaking of refreshment and the month of October, be sure to drop by our tasting room on Halloween for a special "treat"– and don't forget to wear your costume!) At Dawn's Dream we're always thrilled to share the anticipation of impending festivities with you. In fact, we'd love to add a bit of our own sparkle to your plans for friends, family, and good times to be enjoyed – all while wishing you and your loved ones a safe and joyous holiday season, along with a very Happy New Year. After all, if the calendar has the audacity to vanish so swiftly into the past, the least we can do is meet the future "full dream ahead."

Warm Regards,

Dawn Galante
As many of you know, the entire team at Dawn's Dream is passionate about giving back to our community, and we're pleased to report that Pinot mixed with octane for the third year at the 2015 Barnyard Ferrari Event! Yes, we paired our wine with Monterey Meringues and hosted a fundraiser for Guitars Not Guns, a charity started to help stop violence in schools and on the streets by providing a music program for at-risk teens and other deserving children. A percentage of all sales went back to Guitars Not Guns and a great time was had by all! In other news, we supported fundraising efforts for Girls Inc. at their annual Wine and Chocolate event held at Corral de Tierra, and Dawn's Dream had the distinct pleasure of being a part of the Rising International Luncheon. This was a very successful event held to raise awareness and funds to combat human trafficking. While there, the Dawn's Dream team was able to shop for hand-crafted art made by remarkable women from over 20 countries, including the debut of the Safe and Sound bracelet made by local foster youth. It was great to know that everything we bought helped someone in need. Likewise, the JDRF Walk to Cure Diabetes provided all of us with yet another opportunity to show how much we can make a difference as a community. The lovely three-mile walk took place Sunday, October 18th, at Lover's Point Park in beautiful Pacific Grove. For an extra dash of fun, Dawn's Dream also launched its Thirsty Thursday Happy Hours on the 3rd Thursday of every month. Guests enjoyed wine specials, food pairings, and lots of great company. September's Happy Hour included grape-tasting direct from the vineyard.

Finally, our long-awaited Fall Wine Club was released at the tasting room for our "pickup" wine club members. The party was a blast, with small bites and complimentary wine flights that included samples of everything in the current club release. For our non-pick-up members, shipments were sent on Monday, October 26th. Enjoy, good friends!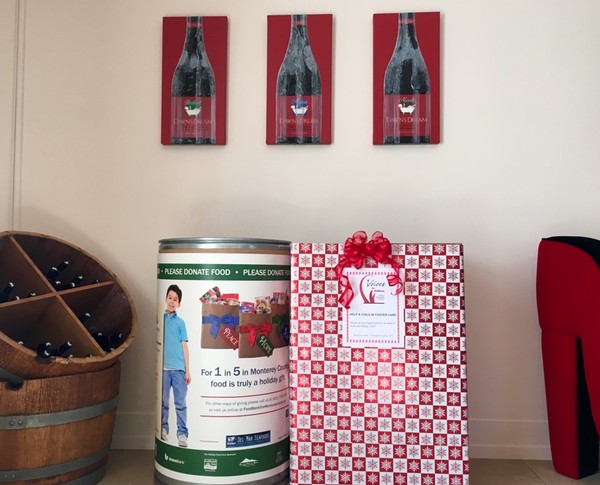 Holiday Gift & Food Drive Kickoff
Sunday, November 1 to December 24 - 1:00 - 7:00 pm

Get in the holiday spirit! We are proud and excited to begin collecting the much-needed food and gifts for the Food Bank for Monterey County and Voices for Children (CASA). November 1st through Christmas, we will have barrels set up at the Dawn's Dream tasting room so that you can bring a non-perishable food item and/or an unwrapped gift in exchange for a $10 voucher to spend at our tasting room any way you like: wine flights, bottles of wine, retail items. Below is a little bit of information about the two groups we're supporting this year and we dearly hope that you'll join us on this special mission!

Voices for Children is a foundation that trains and supports community volunteers who mentor and guide children in the foster care system. They will be accepting gifts for all ages. Many of the children need to pick out a gift for their foster-mom and dad or siblings, so we are indeed collecting gifts for people ages 2 to 100 years old. Voices for Children absolutely transforms the lives of abused children.

The Food Bank for Monterey County is the largest provider of emergency and supplemental food in Monterey County, as well as being a key proponent of anti‐hunger education and advocacy. The Food Bank is a member of the network of Feeding America Food Banks, known formerly as America's Second Harvest. Please bring non-perishable food items.

At Dawn's Dream, we will be celebrating this Gift and Food Drive with a special Holiday Party on Sunday, December 13 - 2:00 - 5:00 pm. See all the details below.
Thirsty Thursday Happy Hour
Thursday, November 19 - 5:00 - 7:00 pm
This installment of our Thirsty Thursday Happy Hour is designed to take the edge "off" and put the laughter back "in" when it comes to the often stressful holidays! Get your gift-buying done early and join us for conversation and lots of camaraderie. Compare holiday conquests with friends and fellow guests, or add to your tally of treasures by taking advantage of our fabulous wine specials. Everyone is invited and, as always, complimentary small bites will be on hand to fuel the fun.
Nutcracker Gala Fundraiser
Friday, December 11 - 5:00 - 8:00 pm

Walk the red carpet with your host, Dance Kids board member Maddox Haberdasher, December 11th at the Sunset Center and experience a Spanish-themed gala fundraising event! Dance Kids is a youth performance nonprofit organization celebrating twenty-two years of performance excellence, and the gala will benefit their outstanding efforts. You will be swept away into the magical land of Clara and her Nutcracker Prince with hors d'oeuvres and wondrous holiday treats by the Peninsula's favorite chef, Wendy Brodie and her staff. Galante Vineyards and Dawn's Dream wines create the perfect classical elegance to this holiday "must see" event.

Meet and listen to the music of world-class Jalisco harpist, William Faulkner, who has rewritten the beloved Pyotr Ilyich Tchaikovsky classic, Nutcracker, for the Dance Kids Cascanueces performances. Cascanueces (Spanish for "Nutcracker") is an outreach program dedicated to the educational aspect of the art of ballet and its European heritage, fused with the power of folkloric dance and Hispanic culture. A mariachi band will lend its sound to this fun fundraiser, which will also feature silent and live auctions to support the dedication of the young people committed to the mission of Dance Kids of Monterey County.

Your gala ticket entitles you to premier seating in the theatre and the opportunity to be the first to see the much-awaited revival of this classic by Los Angeles choreographer Andrea Paris-Gutierrez. Dance Kids' own Sugar Plum Fairy will perform opening night. Saturday night and Sunday matinee will feature Dylan Gutierrez and Jeraldine Mendoza, guest artists who will appear courtesy of The Joffrey Ballet, Chicago. Dance Kids is thrilled to welcome these terrific professional dancers to the Sunset Center stage and, without a doubt, they welcome the educational aspects our dancers will glean from professional dancers in their cast.

Tickets are available at www.sunsetcenter.org or the box office 831-620-2048.
Dawn's Dream Holiday Party & Gift Drive
Sunday, December 13 - 1:00 - 5:00 pm

The holidays are a difficult time for foster children and one of the most painful issues for them is not being able to acquire gifts to give to their foster parents and family members. We are delighted to partner with our neighbors, Thinker Toys, the most historical toy store in all of Monterey County, and with the fashionable & fun clothing store, Ms Fabulous, to provide gifts for children, teens and adults in support of Voices for Children. Thinker Toys will be offering 25% off any items purchased for this cause between November 1st through December 24th. Ms. Fabulous will be offering 10% off any item purchased between November 1st through December 24th. Dawn's Dream will be offering a $10 voucher to spend at the tasting room any way you like: wine flights, bottles of wine, retail items when you bring-in any unwrapped gift and a non-perishable food item from November 1st through December 24th. In addition to the festive atmosphere that charitable giving provides, we will be offering live holiday music, delicious light fare, and, of course, your favorite wines! Please contact Sara with any questions.
Special Thirsty Thursday Happy Hour
Thursday, December 17 - 2:00 - 7:00 pm

Join us for this Thirsty Thursday Happy Hour featuring the beautiful Rising International market place! We love this time of year when Dawn's Dream gets in full swing "Giving" mode. Get an early start on your own holiday shopping while unwinding from the busy week. Rising International is bringing their marketplace of beautiful handmade items made by the world's most forgotten women. Help Dawn's Dream support these brave and talented women locally and globally while enjoying some of your favorite Dawn's Dream wines and delicious small bites. Don't worry, our Happy Hour is still designed to take the edge "off", so join us for this monthly event.
Dream Team Only! 2015 Pinot Noir Rosé Unveiling Party
Tuesday, December 22 - 6:30 - 8:30 pm

Attention Dream Team! You are cordially invited to a private unveiling of our new release 2015 Pinot Noir Rosé on Tuesday, December 22nd from 6:30 - 8:30 pm at Dawn's Dream tasting room in Carmel-by-the-Sea. Our Dream Team members will be the first to see and taste it! This vintage of Rosé has a distinctive new look, but we promise you the same great flavors that your palate is used to enjoying. We can't wait for your feedback. Don't worry – there'll be superbly paired small bites and plenty of Rosé for all you. Since you'll be the first to behold our new Rosé look, we're hoping that you can help us get the word out by taking a picture of yourself in the Dawn's Dream bathtub while holding a bottle of our gorgeous new Rosé. Post your picture and tag Dawn's Dream on Facebook, Instagram and Twitter and be the first to spread the news! Please note that we will be having a public Rosé release party for everyone on Saturday, January 9 from 2:00 - 5:00 pm, just in case you can't make the private release party.
The perfect holiday gift?
Dawn's Dream Gift Baskets

Unsure about the perfect holiday gift? We've already dreamed-it-up for you! Create an unforgettable moment for friends and family. Reward a special client or employee with treats guaranteed to make a sparkling impression. Our fabulous selection of Dawn's Dream gift baskets takes the guesswork out of Good Cheer this holiday season and, don't worry – we won't breathe a word if you get one for yourself, too! Come in, call or email Sara to get ahead on your holiday shopping!
Dawn's Dream Gift Cards - Available Now

No matter what the occasion – birthdays, weddings, Thank You notes, anniversaries, holiday gifts, or "just because" – we have your simple solution: Dawn's Dream Gift Cards! Share the wine experience that you've come to love with those YOU love. Use our gift cards as stocking stuffers or company party-favors and invite your coworkers, family, and friends to begin their own exciting and delicious relationship with Dawn's Dream Winery. The gift cards are available now for purchase at our tasting room, on our website, or over the phone at (831) 659-2649 in denominations of $25 and $50. Give the gift that will excite everyone and, who knows – they might even share some of their fabulous wine selections with you!
Enjoy Smoky Glazed Ham with Nicole Pinot Noir
The secret to a successful holiday feast is doing most of the preparation ahead of time, for what's called "easy game-day execution." Make the sauce that becomes a sweet-sticky glaze and the spicy pepper jelly a few days in advance; then all you have to do is bake the ham on the big day.
Ingredients
• 3 cups chicken stock or low-sodium broth
• 3 cups water
• 2 cups cola
• 1-1/2 cups Nicole Pinot Noir
• 1/2 cup turbinado sugar
• 1/2 cup buckwheat honey or other dark honey
• 1/4 red wine vinegar
• 1/2 sweet onion, thinly sliced
• 1/2 cup (2ounces) fresh ginger, thinly sliced
• 1 carrot, thinly sliced
• 5 (small) dried red chiles
• 1-1/2 teaspoons coriander seeds, crushed
• 1-1/2 teaspoons fennel seeds, crushed
• 1-1/2 teaspoons black peppercorns, crushed
• 1 bone-in smoked ham

Preparation:
In a large saucepan, bring the stock, water, cola, wine, sugar, honey vinegar, onion, ginger and chiles to a boil. Simmer over moderately high heat for 20 minutes. Add the coriander and fennel seeds and peppercorns and simmer until reduced to 4 1/2 cups, 15 to 20 minutes longer. Strain the sauce throught a fine sieve into a heatproof bowl.

Meanwhile, preheat the oven to 375 degrees. Set the ham skin side up in a 12-by-15 inch roasting pan and pour half of the sauce on top. Roast the ham for 1 hour basting with the sauce in pan every 15 minutes.

Pour the remaining sauce over the ham and roast for about 1 hour and 30 minutes longer, basting the ham every 15 minutes, until glazed and an instant-read thermometer inserted in the thickest part registers 120 degrees. Transfer the ham to a carving board and let rest for 15 minutes. Discard the skin from the ham before slicing. Serve the ham with the Red Pepper Jelly.

After you've shared your delectable pairing with family and friends, please share your thoughts with us on the Dawn's Dream Blog, Facebook, or even Twitter.
DAWN'S DREAM EVENT CALENDAR
For more information on any upcoming event or to RSVP, you may simple reply to this email or contact our office at (831) 659-2649.

November 19 - Thirsty Thursday Happy Hour
November 30 - Red Monday Sale
December 6 - Inns of Distinction Tour 2015
December 11 - Carmel-by-the-Glass
December 13 - Holiday Party & Gift Drive
December 17 - Thirsty Thursday Happy Hour
December 22 - Rosé Release Party - MEMBERS ONLY
Greetings, Dreamers!
I wanted to take a few moments to fill-you-in about some important changes taking place at the tasting room regarding our wonderful staff. Being members of our extended family, many of you have gotten to know Maegan Kohn over the past two years. Maegan has been an absolutely indispensable presence on our team as tasting room manager, event organizer, administrative miracle-worker, frequent hostess behind the bar, and all-around Wonder Woman! I don't know what I would have done without her as we worked to build the "business" of Dawn's Dream in so many exciting facets, striving to bring all of you the best customer-service experience possible and keep you coming back for more. Maegan's professionalism and wonderful disposition have been treasured assets to all of us, and we hope you feel the same way about her.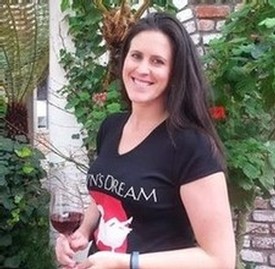 All of this, of course, makes saying "Goodbye" a bittersweet proposition! Maegan is, in fact, leaving us this coming Monday to pursue a "can't resist" endeavor in the wine industry in Morgan Hill. I'm sad to see her move on, but as a woman who has been in business on my own for over twenty years, I know quite a bit about the ebb and flow of the working world. It's a natural and necessary part of achieving personal opportunity and growth in our great country, whenever we see friends and associates open new doors, meet goals, or accept new challenges and keep on reaching for the very best. I am thrilled for Maegan and her new adventure, and wish her all the success in the world, knowing she'll be a big hit because I have seen how diligently she strives for excellence.
Please join me in wishing her a fond farewell and, if you happen to be in town, don't hesitate to drop by the tasting room over the weekend and extend your wishes to Maegan, personally. It will be difficult for anyone to fill her shoes, but I'm pleased to announce that the search for a new Manager for our Sales, Tasting Room and Administration is officially "on" and the prospect of meeting new, eminently qualified individuals and aspirants is an adventure for me, too.
In the meantime, thanks to all of you for taking those valuable moments to keep dreaming along with us in the ever-changing, wonderful, WINE-ful world!
Cheers,
Dawn Galante

Dawn's Dream Winery strives to showcase and highlight fruit from the finest vineyards throughout Monterey County, each with unique characteristics and features. One of the AVA regions that Dawn's Dream wines are sourced from is the Santa Lucia Highlands (SLH), best known for its cool climate and nutrient rich soil. These two significant factors aid in assisting grapes such as Chardonnay, Syrah, and Pinot Noir to flourish in this region. Dawn's Dream current release from the SLH region are the following:
2014 Pinot Noir Rosé
2013 "Alyssa" Pinot Noir
Both varieties have bright acidity accompanied by vivid, brilliant fruit flavors as a result of the regions climate and soil. Below is a description of how each factor has influenced the local grape distinction and why it has become such a dominant and popular region for Pinot Noir.

CLIMATE
The majority of the Pinot Noir is planted on the slightly warmer, southern section of the Santa Lucia Highlands. In the morning, cool fog settles into the valley and within the grape vines followed by the cool afternoon winds. Temperatures are very mild, rarely reaching over 85 Degrees Fahrenheit. This cooler, mild climate leads to slow ripening seasons resulting in bright, natural acidity. This also allows vintners to pick the grapes right at their peak of ripeness. These intense, fun flavors in the center of our "Alyssa" Pinot Noir allow it to be more food friendly.

SOIL
The soil that covers the Santa Lucia Highlands has a very important effect on Pinot Noirand the other varieties that are grown here. A large portion of the vines grown in the Santa Lucia Highlands are tucked up on what is called the "Bench Lands". Bench Lands are mostly comprised of gravel, sand, silt and clay. Grape varieties grown in this type of soil produce high quality grapes as it allows for easy drainage producing wines of great elegance with high aromatics and low tannins. Outside of the bench lands there are also areas with large amounts of limestone and decomposed granite. Quick drainage after rainfall causes the roots of the vines to drive down farther into more nutrient rich soil.

The next time you are at the Dawn's Dream tasting room be sure to take your time in examining the color of the wine, enjoying the aromatics of each wine, and noticing the acidic vs. tannic characteristics of each variety. We know we might be a little biased, but the Santa Lucia Highlands (AVA) is quickly becoming one of the world's most prominent and award winning regions for Pinot Noir and we are happy to be a part of that production.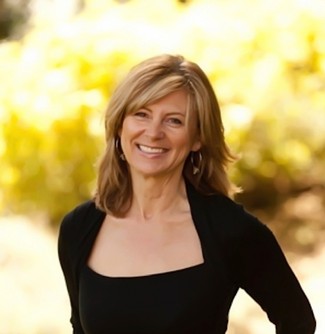 At Dawn's Dream we're always looking for new ways to help ourselves and our friends attain dynamic levels of growth in the pursuit of balanced, successful lifestyles. With that in mind, we are thrilled to announce that Diane Danvers Simmons, founder of Own It, Feel It, Live It! is teaming up with the winery for an extraordinary series of workshops on June 26-27th!
Diane's Spirituality in Stilettos (SIS) workshops highlights the power of mind, body, spirit, and unity to promote total well-being for a happier, healthier life. SIS is a multidimensional approach blending the best of East and West to help women nourish and enrich their everyday lives while remaining grounded in their own truth and style. Diane is passionate about creating a movement of positive change and growth for all women. Dawn is passionate about supporting women whose business goals include the empowerment of other women. Could there be a more harmonious meeting of the minds? We don't think so, and we're excited about sharing the power of this experience with you!

Friday, June 26th, 6pm-8pm - Wine Reception

Things kick-off early Friday evening, June 26th, at Dawn's Dream Winery, where you'll have the opportunity to meet Diane Danvers Simmons in person while enjoying delectable wine-tasting flights and sumptuous appetizers during an Introduction and Info session. This reception will feature lots of camaraderie and some interactive exercises intended to prepare you for the Spirituality in Stilettos workshop, demonstrating what a powerful difference can be made when we come together and support each other in a common goal.

Saturday, June 27th, 10:00am-4:30pm - Spirituality in Stilettos Full-Day Session & Activities

"Balancing & Connecting Mind, Body & Spirit in the Modern World with Wit & Wisdom."
Amid the splendor of the Galante Ranch & Winery in Carmel Valley, a full day with Diane Danvers Simmons and her Spirituality in Stilettos workshop begins! Overlooking the lush vineyards and surrounding grandeur of the mountains, a number of empowering sessions and activities are planned.
Diane created her Spirituality in Stilettos workshops to be held in beautiful indoor & outdoor environments so that a safe haven can be created, affording women the time to reinvest in themselves. In this way, women will be reminded that health and happiness cannot be separated from what we eat, what we feel, what we do, and what we think at any phase of life. The series flows into three parts, all of which bring the essence of Own it, Feel It, Live It to incandescent life through fun, insightful activities in Mother Nature, unique interactive exercises, journaling, yoga, meditation, sensory awareness, and discussion ... along with some surprises!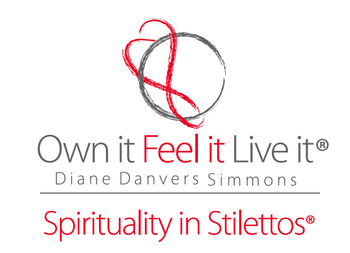 A marvelous farm-to-table lunch will be served for everyone's pleasure and the day's workshop will conclude with Dawn hosting a personal wine-tasting in the peaceful coolness of the Galante wine caves. A4:30-5:00pm drive back to Carmel is scheduled to follow. This is an event you won't want to miss, Ladies -- an affirming and enlightening opportunity to explore the strengths of a full-spectrum approach to life and demonstrate what a powerful difference can be made when we come together and support each other in a common goal.

Diane is offering this once in a lifetime retreat experience at the special introductory rate of $425/person. This unique event featuring the majesty of fine food, wine, and spiritual wisdom is sure to sell-out quickly, so contact Diane by email or phone at (775) 287-3679 to make your reservations as soon as possible. For more information about Diane Danvers Simmons and her wonderful work with Own It, Feel It, Live It, feel free to visit her official website.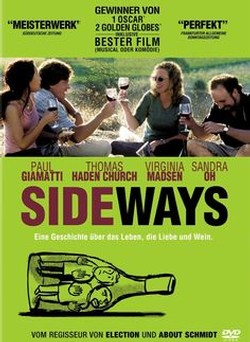 Remember when Merlot was all the rage? That was until the movie 'Sideways' was released in 2004 when the lead character adamantly refused to drink Merlot, slandering the varietal's name. This led to a large decline in the purchase of Merlot, referred to as, 'The Sideways Effect'. The reality of 'The Sideways Effect' is that it is based completely on the Power of Suggestion. Our society is influenced in our wine selections just as in regular life by the media, Hollywood, and expert opinions. This translates to the wine world in the form of wine magazines, wine movies and documentaries, and sommeliers and wine ratings. We depend on these outlets to tell us the new wine trends, the popular varietals, and what vintages or pairings cannot be missed.
While sometimes the ratings, expert opinions, or lengthy articles can be very informative and help you find a new pairing or varietal that you would not have sampled otherwise, they are not the most crucial factors in deciding which wines you should pursue and drink. THE important factor is: What do YOU like? It doesn't matter if a bottle of wine is $5 or $500…if you like it, then it is a good bottle of wine!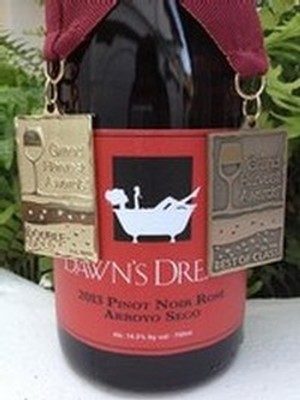 Remove stereotypes or preconceived notions from the equation. There is the old stereotype that men do not drink rosé because it is a girly wine and "real men don't drink rosé." We will admit that Rosés fell off the map for awhile as they were mistakenly associated with White Zinfandels or other sweet, light pink varietals. Our 2013 vintage of Pinot Noir Rosé at Dawn's Dream won "Best Rosé of Monterey County" and we can guarantee it was not because of any sweet or girly characteristics. Rosés are making a comeback as crisp, dry, and bold wines with great structure and it is time that we all put down our wine guard and serve a bottle of Merlot or Rosé at our next dinner party.
We challenge you to stand up to the power of suggestion at your next wine tasting. Be sure to consider other's opinions or expert's ratings but remember to taste deductively and find what speaks to YOU! Explore and experiment with different wines to learn what you like and dislike about a wine. Tongues are like fingerprints in that no two palates are exactly the same. "Drink outside the box" and try a wine that you never considered before…we think you'll be pleasantly suprised!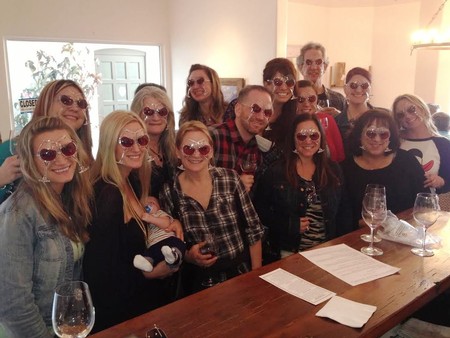 No matter what the occasion -- birthdays, corporate events, holiday parties, engagement parties, wedding showers, and so much more -- let Dawn's Dream be the host location for your next private event! We offer extremely affordable rates, the opportunity to hire your preferred catering company, space for up to 50 guests, and of course, all of our award winning wine varietals for your sipping pleasure.

Our stunning tasting room and competitive prices will help you create an unforgettable occasion!

Also available are private tours and tastings at our 700 acre family winery in Cachagua. Walk up and down the beautiful, endless rows of vines, explore the wine caves, and relax with your favorite Dawn's Dream wine while overlooking the rolling hills of Carmel Valley. Please contact Maegan in our sales office by email or phone at (831) 659-2649 for availability, pricing, and further details.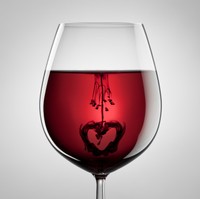 "What your wine says about you" - Valentine's Day Style!
Some of us look forward to V alentine's Day all year round while to other's it is just another day in February. We think that your personal wine choice may reflect your approach to this festive holiday. What do you think??
Champagne - You want your special someone to kidnap you and...Fifty Shades of Grey...enough said...
Chardonnay - You know what you want and on Valentine's Day that means nothing serious. In your mind, Valentine's Day is just another day. For you it includes a bottle or maybe even two of your favorite Chardonnay to loosen up the mood.
Rosé - Is it summer yet? You just want to cuddle up beside your special someone and watch the sunset on the beach near a bon fire.
Pinot Noir - You love roses just as much as you love wine. If you get both on Valentines Day you'll be in heaven.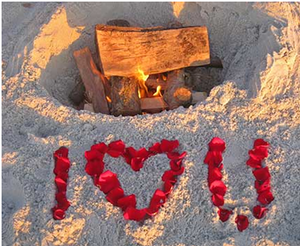 Cabernet Sauvignon - You want to get away, but not to far. A dusty trail ride on the ranch is what you're looking for.
Merlot
– Pasta , pizza, couch, and Netflix...need I say more?

Malbec - Valentines Day for you is a day to spice things up in your relationship. You want to dust off the cob webs and give your lover a little something extra this year.
Petit Sirah - Forget the flowers, the cards, and all the other foo foo stuff. You just want to turn down the lights and enjoy a nice dinner fire side with the one you love most.
Whatever your preference on wine, we wish you a Happy Valentine's Day from all of us at Dawn's Dream Winery. Cheers!
Sight - With your eyes you can find several different aspects of a wine before even smelling or tasting. You'll want to look for any flaws and or any imperfections. In a way it's similar to checking the quality of a diamond for flaws. Look for sediment, carbonation, and off colors. When examining the color of a wine, note if the wine is bright, dull, or dark while also checking the clarity. White wines typically range from pale green to yellow to deep golden brown while red wines typically have a much larger range from younger wines with a raspberry hue all the way to older wines with a mahogany hue. Next view the viscosity or thickness of the wine. You can achieve this by swirling the glass and then watching the tears fall down the glass. The slowness of the tears sliding down the glass and the thickness of the tears can help determine a wine's range of alcohol. With thinner faster sliding tears a wine will be lower in alcohol. It's a common misconception that you can tell the quality of a wine by its "legs". Those so called legs are pure ethanol or alcohol, not a factor of overall quality or superiority.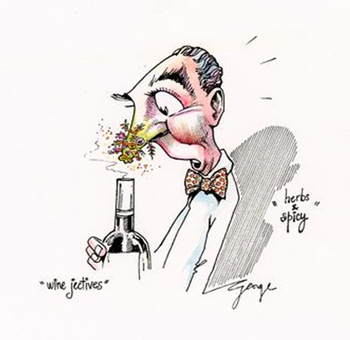 Swirl - Swirling your glass will ungulate the wine allowing oxygen to penetrate the wine. This expels the vapors, evaporating from all sides of the glass, and coats all sides of the glass to release the aroma and bouquet of the wine.
Smell - Smelling is the most important part that some mistakenly skip completely or rush through. Studies have shown that 90% of tasting comes from the sense of smell. So use your sniffer and take it through these few steps. First, check for flaws in the nose such as a wine that has become corked or oxidized. This means a wine has been contaminated or "gone bad". For example, does it smell damp, soggy, wet or like rotten cardboard? Next, test the intensity of your wine. If you can smell the wine a few feet from your nose you can say it has powerful nose. A modest nose will not be as intense and a delicate nose will be very mellow and soft. A powerful nose does not indicated a higher quality wine as all varietals are different, it depends on what you prefer. Finally, check for fruit, non fruit, and earthy characteristics on the nose. The descriptors you can use to describe the nose of a wine are endless and can range from apple to pomegranate, and from licorice to leather.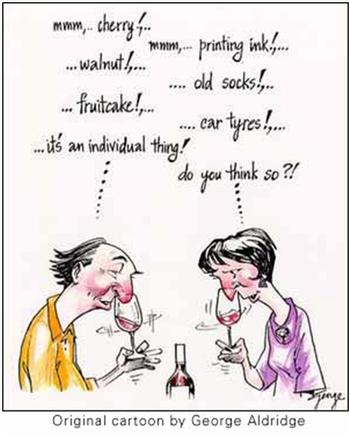 Sip – One of the first sensations you will start to gauge while sipping is the amount of sweetness present in a wine. Ask yourself if the wine is more sour and sharp like a lemon or very sweet like grandmas cherry pie. If a wine is not sweet is considered to be a "dry" wine. Next you can decide the body of the wine. We're not talking about the shape of the wine, but the way it feels. A full bodied wine will fill your mouth with good acidity and supple tannins while a light bodied wine will seem much smoother. Your mouth will react differently to acid and tannins in your wine. An acidic wine will make your mouth water. The more your mouth salivates, the more acidic the wine. Tannins in wine will leave a feeling of dryness at the finish. A wine that gives you a chalky feeling on your teeth or a slight cotton mouth is a very tannic wine.
Spit - We all love to indulge a little every now and then, but note that swallowing the wine will almost immediately start to impair your senses. When tasting at several different places in one day its best to taste and spit. You will still get the full sense and taste of a wine but it will allow you to make more accurate deductions of all the wines you will taste. Don't worry…all of the sommeliers and other wine pros are spitters too!

References - Aldridge, George. Wine Cartoon Pictures. Digital image. Wine Cartoon Pictures. N.p., n.d. Web.
Many of you know Eliud, our great friend and vineyard manager of the past 30 years. On Thursday, January 22nd, Eliud suffered a major hemorrhagic stroke while at work near the upper part of our ranch. No one was aware that anything happened until he did not show up later in the evening and, after an extensive search, we found Eliud about 100 yards down a ravine where he had tumbled after suffering the stroke. This was about 8 to 10 hours after his stroke. With the help of CalFire emergency services and the great Cachagua Fire Department volunteers, we had him air lifted to the Natividad Hospital Trauma Center in Salinas. The following day we had him transported to UCSF so he would receive the finest medical services available. His neurosurgeon believes that, although there is significant trauma, Eliud is strong and will make a full recovery, barring any unforeseen setbacks. That being said, it will be a long recovery and will take a lot of rehabilitation once he is out of the woods.
Eliud was born in Guatemala in 1960, one of four children. His mother and stepfather, Bralio, emigrated to the US while Eliud remained in Guatemala to finish his education in electronics. With no great future ahead of him in Guatemala he headed for the US in 1982. Eliud's stepfather was working at the time for our neighbor, Durney Vineyards. Bralio asked my father if we might have a position for his young stepson and Eliud started working on the ranch in 1984 as a ranch hand. Over the next few years Eliud's responsibilities increased and he moved into a small house on the property. In 1986 we had our first grape harvest and in 1987 Eliud married his wife, Maria. In December 1989, through hard work and dedication, Eliud became our official vineyard manager. Eliud moved into a larger house on the ranch where he has raised his three children and a grandchild. To this day, Eliud manages not only the entire ranch and cattle business but also the vineyards. Eliud is the finest person I know and I'm sure those of you who also know Eliud will certainly agree with me.
Naturally, Dawn and I are doing everything we can to assist Eliud and his family both financially and emotionally, and we provide Eliud with health insurance which will cover many of his medical expenses. However, the family will face many challenges and have significant expenses in addition to those that the insurance covers and what we can assist with. The community outreach has been unbelievable and all your thoughts, prayers and good wishes have been so well received and have truly helped Eliud's recovery. We ask you now if you can assist in any way possible to help create a fund for Eliud and his family to get them through these difficult times. Dawn and I would like to start this fund with a $1,000 donation and we hope you will assist us in achieving or even exceeding our goal of $25,000 over the next few months.
On behalf of Eliud and his family, many thanks to all for your continued good wishes and support.
Please visit the online fundraising website started to help Eliud and his family. ANY donation helps. Let's get Eliud "Back on the Ranch"!
Recent Posts
March 10, 2017

(2220 Comments)

November 9, 2015

May 8, 2015

(2 Comments)

April 20, 2015

April 11, 2015
Blog Categories
Blog Archives
Recent Posts
March 10, 2017

(2220 Comments)

November 9, 2015

May 8, 2015

(2 Comments)

April 20, 2015

April 11, 2015
Blog Categories
Blog Archives